About

Love From The Heart Homecare
Love From The Heart Homecare is an independent, locally owned and personally operated company, ran by 2 loving sisters, who have the passion and desire to provide the utmost balanced and efficient service to the elderly and all those who are in need. Having examined several home care agencies, I have come to the realization that larger home care companies often lose their ability to provide outstanding care due to their size and numbers, lack of communication, alongside lack of oversight and personal interaction with their clients and their loved ones- all of which are essential to Love From The Hearts mission.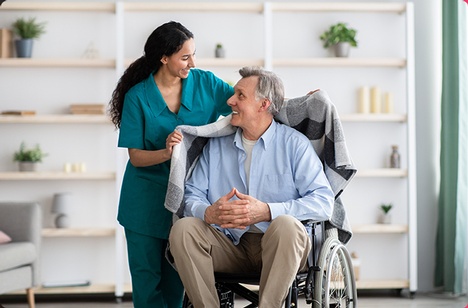 Our Mission
Our mission at Love From The Heart Homecare is to maintain the dignity of those we serve by promoting the health and well-being of our clients within the comfort of the home. Our compassionate caregivers are skilled and experienced in caring for you or your loved one. With a focus on dignity and honor, Love From The Heart Homecare wants to ease the burden on each family member through outstanding patient care.
At Love From The Heart, we are committed to helping our clients live with dignity and independence in the comfort and safety of their own homes. Through this service, we hope to provide peace of mind to family and loved ones so that they can focus on support, rather than care. If you are ready to begin planning a safe and compassionate in-home care experience, we are eager to meet you. Please contact us for a free in-home consultation to evaluate your in-home care needs.
Read More
Read Less